What Makes Classical Christian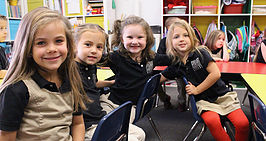 Classical Christian education is based on what has been called the Trivium. No matter how your child learns, he or she goes through three phases. In grades K-6, students are excellent at memorizing. In grades 7-8, students become more argument-oriented and are ready to be taught logic and critical thinking. In grades 9-12, students continue to mature as independent thinkers and persuasive communicators. To this end, classical education teaches "rhetoric," the art of speaking, communicating, and writing effectively.
Covenant Classical School integrates subjects like Bible, literature, history, language, art, math, and science. Students read the great works of Western literature and philosophy. Classical languages (Latin) help students understand and think with greater depth about the world around them. Formal logic and rhetoric help students become great leaders and communicators. Classical teaching methods range from class lectures, to debates, to Socratic (discussion-oriented) teaching. Independent learning skills are sharpened at all grade levels.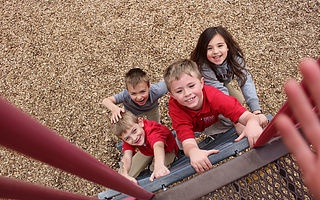 An Introduction to Classical Education by Christopher Perrin is an ideal and significant introduction to classical education. It traces the history of classical education and describes its modern renaissance. The book also highlights the distinctive elements of the movement including its emphasis on teaching grammar, logic and rhetoric (the Trivium), and the extraordinary achievements of students who are receiving a classical education. It explains the benefit of classical language study (Latin and Greek) and integrated learning through a study of the great books of western civilization.