The Development Committee
Covenant Classical School's Development Committee works to increase financial support for the school, promote awareness of the school to the public, and involve our partners in the school community through the giving of their time, talents, and financial gifts. All parents are encouraged to contribute to the school through tax-deductible gifts, according to their means and after supporting their church homes with tithes and offerings. The department also coordinates fundraising efforts, alumni activities and stewardship education and any internal fundraising done by specific campus groups or students.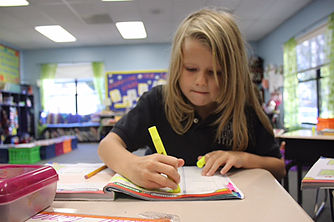 Seeking to Advance His Kingdom
Each student at Covenant Classical School benefits from the vision and generosity of dedicated parents and supporters. Covenant Classical is an independent school and therefore does not receive public funding and relies on the financial support of parents, faculty and friends to enhance its curriculum and facilities. To do this, we ask our families to participate in a way that is fitting for them in the following fundraising events:
• The Canaan Annual Fund
• Fall Festival
• CCS Gala
• Yard Sale
We also accept online donations through PayPal.