How do I select a Kindergarten where my child will thrive?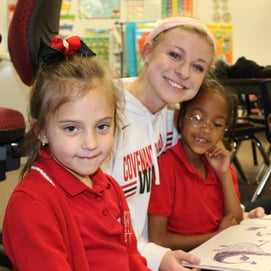 Kindergarten provides your child with an opportunity to learn and practice essential academic, social, and motor skills that they will use throughout their years of education and life.
Parents like you often ask, "What should I look for in an excellent Kindergarten program where my child will develop and thrive?"
Watch our on-demand webcast as we discuss several important components that savvy parents look for in a Kindergarten program. On this webinar, we interviewed our Kindergarten teacher, Donna Cranford, and a parent of a Kindergarten student.
Complete the form to get instant access to this recorded webinar.