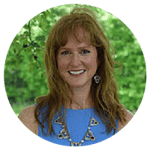 Welcome, Parents!
If we had a just few minutes to sit down over a cup of coffee and discuss what makes Covenant Classical School such a unique and wonderful option for you to consider, I would sum it all up with these words: We are a loving community, and we are a place where students learn to love the good.
At Covenant, your children will be loved by our faculty and staff as a reflection of God's love for them. The culture on this campus is one of encouragement and family-like connection. Spend a few hours here and you will see this play out in countless different ways: the warm and cheerful atmosphere in the classrooms, the way our teachers consistently take the time to gently correct children when they make mistakes and rejoice with them in their successes, the friendly relationships apparent in the hallways, where older students greet younger ones with high fives and hugs, the athletic games where good sportsmanship and respect are found among our athletes and fans, the mentoring relationships that develop between our upper school faculty and the young men and women they teach. The love in this place is God's heart for all of us. And, along with lots of prayer, it's essential to who we are as a school.
But not only will your children be loved at Covenant, they will be taught how to love that which is good. A classical Christian school like ours is purposeful in shaping a child's affections toward a love of the true, the good, and the beautiful. This theme energizes all that we do, from K4 to 12th grade. In a world where the false and the counterfeit run rampant, we teach our students that there is truth and they can know it, and we invite them to respect and love that which is good.
We pray that our students will become passionate followers of Christ, ready for all that He will call them to be!
Stephanie Prince
Co-Head of School