Reading is one of the most important skills a child can develop. It's never too early to introduce them to great books. Here is a list of 21 most-loved books for children of preschool age. Choose one from the list and find a quiet moment during the day or cuddle with your child before bedtime. You'll be glad you did!

21 Best-Loved Books for Preschoolers
Alexander and the Terrible, Horrible, No Good, Very Bad Day by Judith Viorst and Ray Cruz
Alexander could tell it was going to be a terrible, horrible, no good, very bad day. He went to sleep with gum in his mouth and woke up with gum in his hair. When he got out of bed, he tripped over his skateboard and dropped his sweater in the sink while the water was running. A book that can help give a child perspective on his own bad days.
Are you My Mother? by P.D. Eastman
When a mother bird's egg starts to hatch, she leaves to find food for her little one to eat. In the meantime, the baby bird leaves his egg behind to search for his mother. But not knowing what she looks like makes it a challenge.
Brown Bear, Brown Bear, What Do You See? by Bill Martin, Jr. and Eric Carle
For the young child learning the names of animals and colors, this book presents rhymes about a brown bear, a green frog, a purple cat, a blue horse, a yellow duck and more on its pages.
The Cat in the Hat by Dr. Seuss

It's a rainy day and Dick and Sally are bored, until the Cat in the Hat arrives and brings excitement that turns their dreary afternoon into a fun-filled day!
Corduroy by Don Freeman
Corduroy has been waiting to be loved on the department store shelf for a long time. When Lisa sees him, she knows he's the bear for her. But Lisa's mother isn't so sure because he's shopworn and missing a button. Corduroy has an evening adventure in the store as he searches for his button.
The Giving Tree by Shel Silverstein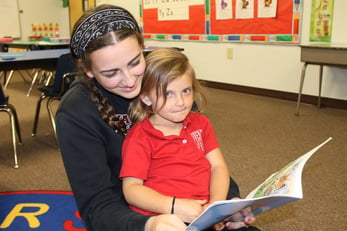 A little boy visits a tree, gathers its leaves, climbs on its limbs and eats its apples. The author shares his perspective of the gift of giving and what it might mean to love in return.
Goodnight Moon by Margaret Wise Brown
There's a little bunny tucked in bed, in a great green room. He says goodnight to everything around him – from the picture of the three little bears sitting on chairs, to the clocks and his socks, to the mittens and the kittens, to everything one by one.
Green Eggs & Ham by Dr. Seuss
"Do you like green eggs and ham?" asks Sam-I-am. "In a house or with a mouse? In a boat or with a goat? On a train or in a tree?" Sam keeps asking persistently. This book has unique, unmistakable characters and Dr. Seuss's signature rhymes.
If you Give a Mouse A Cookie by Laura Numeroff and Felicia Bond
If a mouse who is hungry shows up on your doorstep, you could give him a cookie. After that, he might ask for a glass of milk, and after that, there's no telling what might happen.
The Kissing Hand by Audrey Penn
When school begins in the forest Chester, the raccoon, is scared and doesn't want to leave home. His mother shares "the Kissing Hand," a family secret to comfort him.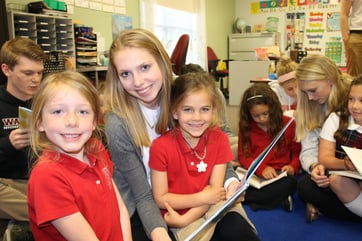 The Little Engine That Could by Watty Piper
The story of a train filled with toys and gifts for children breaks down before reaching its destination. After asking several passing trains for help over the hill, a little blue train agrees to help. Even though she is small, the blue train tries her best to bring the toys to the children on the other side of the hill.
Madeline by Ludwig Bemelmans
The Madeline story take place in a Catholic boarding school in Paris. It starts with the line "In an old house in Paris that was covered in vines, lived twelve little girls in two straight lines ..." The book is written entirely in rhyme and includes simple themes of daily life which appeal to children.
Mango, Abuela and Me by Meg Medina
Mia's abuela has left her home with palm trees and parrots to live in the city with Mia and her parents. When Mia shares her favorite book with Abuela, she discovers her grandmother can't read the words. So, Mia begins teaching Abuela English.
Mother Goose by Blanche Fisher Wright
Filled with nursery rhymes – from Little Bo Peep to Three Blind Mice, Humpty Dumpty, and many more. A treasure for any home library.
The Rainbow Fish by Marcus Pfister
A beautiful fish with sparkly scales learns to make friends by sharing his most prized possession.
The Snowy Day by Ezra Jack Keats
The adventures of a little boy in the city on a very snowy day. This book captures the magic and sense of possibility of the first snowfall.
The Tale of Peter Rabbit by Beatrix Potter
Naughty Peter is chased through Mr. McGregor's garden. After escaping, he returns home to his mother who puts him to bed.
The Very Hungry Caterpillar by Eric Carle
A colorful classic where a hungry caterpillar munches through the pages of the book. Helpful for teaching the days of the week.
We're Going on a Bear Hunt by Michael Rosen and Helen Oxenbury
Take your adventurous toddler on a bear hunt where "We're going to catch a big one." Readers swish swash and splash splosh through this award-winning favorite.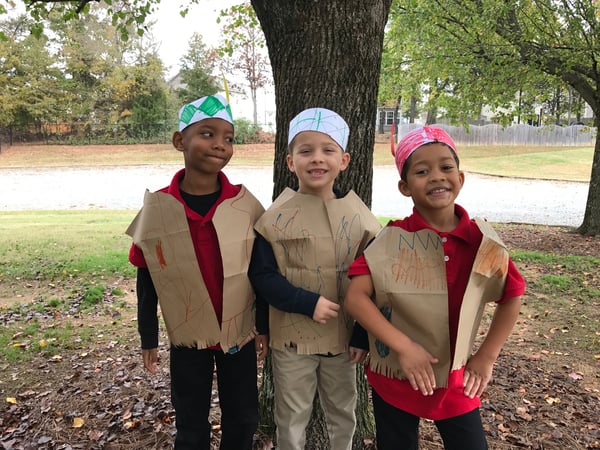 Where the Wild Things Are by Maurice Sendak
After Max is naughty, his mother sends him to bed with no supper. He falls asleep and his bedroom transforms into a forest inhabited by imaginative creatures, who allow Max to be their leader.
You Are Special by Max Lucado
Some people earn gold stars for being attractive and smart. Others who always make mistakes receive grey dots. Punchinello, who receives a large share of grey dots, learns that the only judgment that really matters comes from God, who cherishes everyone.
Please comment below with your most loved family book!
Are you interested in finding a Kindergarten program for your 4 or 5 year old? Click the banner below to register for our webinar where we'll answer 7 important questions to ask when choosing the right program for your family.