Your students have worked hard completing a milestone in their education. It's time to celebrate their accomplishments. Yet, the current environment with the COVID-19 crisis is keeping people from being able to gather. How can you make graduation special for your senior, even if you have to stay home?Here are a few ideas to honor your graduate:
1. Display balloons.
Tie them on the mailbox or use them to decorate the dining room. Who doesn't like balloons?
2. Hang a banner.
Order a "Congratulations Graduate" banner or create your own using construction paper or poster board, markers, paint and glitter!

3. Create a video or photo montage.
Use printed photos or social media and display fun memories throughout your graduate's years of schooling. Check out these free apps to help you: Slideshow Maker, Slideshow Creater, MoShow Photo, Splice and Slideshow Video.
4. Bake a cake or a pie.
Make your senior's favorite dessert and don't forget to decorate it with "Congrats, Graduate!"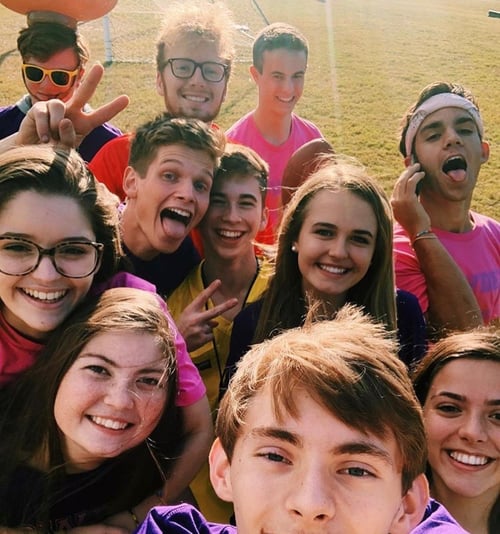 5. Create a virtual surprise party.
Invite friends and relatives to a virtual gathering honoring your graduate using Zoom, Facebook Messenger or Skype. Ask everyone to log on at the same time and have each person offer a memory about the senior.

6. Plan a drive-by celebration/parade.
Ask your friends and family to meet in their cars at a certain time and location and then drive by your house with posters, flowers, balloons or other gifts for your graduate.
7. Ask your senior.
If none of these ideas appeal, ask your student what would make him or her happy. Maybe your graduate has been wanting some new clothes or a gift card to a favorite restaurant for "to-go" meals. Or maybe he or she would appreciate a small gift of cash to use for a future trip or a college need.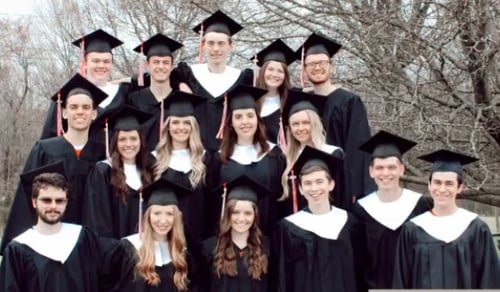 Whatever you do, don't let this special time in your graduate's life slip by without celebrating him or her in some way. Especially in the midst of a pandemic, it's important to let our seniors know how much we love them!