Parents and teachers in our community strive to equip Covenant Classical graduates for their future. A question andd answer style survey was sent out to reccent CCS graduates to hear what they think.
Did attending a Classical Christian school prepare them for college? Specifically, did CCS prepare them? What do they miss most about school at CCS? What was the best thing about their Classical Christian education? What were some things they took for granted living at home? Are they involved in church while at college? If they could go back, what would they change about their years at CCS?
What type (private, public, Christian, technical, in-state, out-of-state, etc.) and size of college do you attend? Give name of college.
I go to NC Sate, a public university with about 24,000 undergraduate students.
How did your experience at CCS shape your decision to attend this school?
I enjoyed my experience at CCS, but because of how small it was I wanted something different in my college experience. I have found that here I enjoy the anonymity a big school provides.
Are you involved in church, Bible studies or other spiritual activities at college? Why or why not?
I lead Young Life (a Christian high school ministry). We have a Bible study-type leadership every other week. I was very involved in Young Life in high school, so continuing that in college was a given for me. One thing that has stuck with me from my leader training through Young Life is the concept of "giving your life away" in college, leading has enabled me to make these 4 years about something bigger than myself which I believe is important.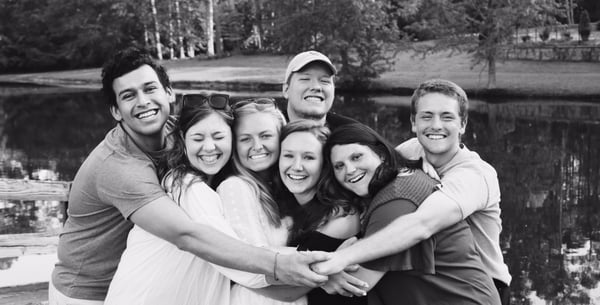 What is one thing you took for granted at home?
I think I really took for granted what it is like to have people around you who really know you and care for you. It is a big change to do a lot on your own and the independence that comes with that.