Eleven years ago, I walked into Covenant Classical School as the new teacher on the block. I walked into an established culture with established friendships and rules/traditions that I knew nothing about as the new teacher. I had been out of the classroom for seven years while staying home with my three young children, and my last teaching experience had been in a public school.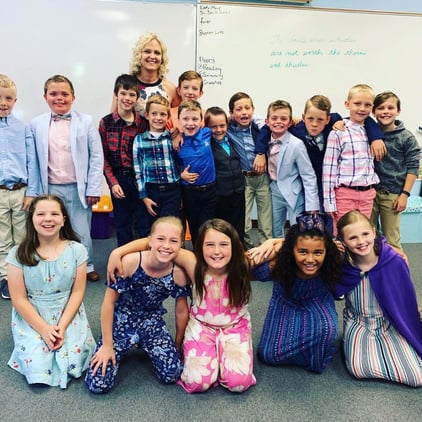 Parents Make a Difference
My first experiences with the parents and faculty at Covenant created within me the sense that I had stepped into a part of heaven. The faculty was welcoming, the administration supported me, and most importantly, the parents in my classroom "spoiled" me.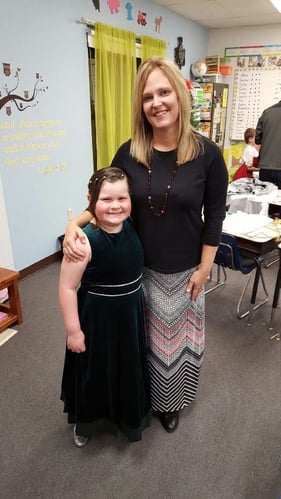 Know Your Teacher
Right away, I was asked what I needed to furnish the classroom. A teacher's chair and a new rug appeared immediately. For my birthday, my parents surprised me with two weeks of frozen meals. They anticipated the difficulties of leaving home and a toddler and met my needs. They discovered books were one of my favorite things, and stacks of books began to appear. I was constantly encouraged and loved. This was the story of how I began my journey at Covenant Classical School, and I have never looked back.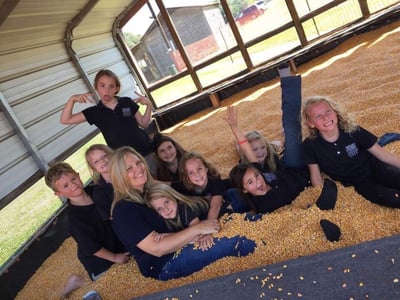 Tips for this Year
Many new teachers will be walking through the doors of your child's school during this year. Love teachers, support them. Give them time to settle in and meet the needs of their season of life. Show them what it means to be a welcoming Christian family. We are called to be set apart. I am thankful that I continue to experience the generosity of godly, forgiving, gracious, loving parents at Covenant Classical School.