If your child is between the ages of four and six, it is time to introduce them to the finer things in life. I'm talking about, of course, classical music. Now before you think it's all Bach and no bite (sorry!) let's explore some fantastic pieces that inspire ultimate imaginative play.
Beginners should start with Prokofiev's "Peter and the Wolf," which was specifically written with a story, using various instruments to represent the characters: the bird – flute, the duck -- oboe, all the way to the wolf, played by French horns. It's remarkable music that you may remember from your childhood.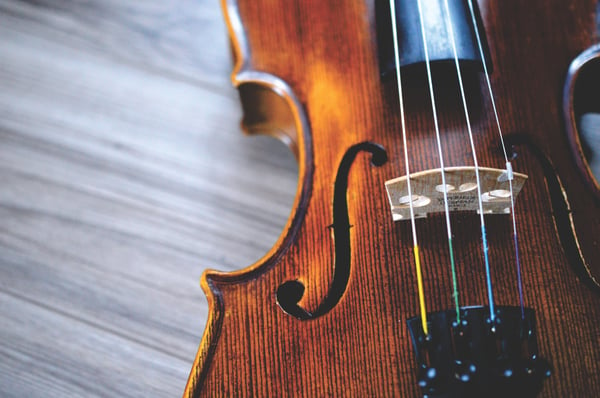 Another great is Tchaikovsky's Violin Concerto in D major, Third Movement. I was introduced to this piece while taking music appreciation in college. I kid you not, there is a little brownie that jumps right out of the violin. That brownie teaches a little gypsy girl to dance while she is gathering mushrooms and herbs in the forest. She is downhearted, you see, and the brownie pops out from behind the trees, takes her by the hands, and introduces her to a lively jig. She eventually teaches the dance to her dear old granny who hasn't had much joy in the last decade.
The next thing you know, nearby villagers are up in arms, coming up the hill to find out what all the commotion is at the gypsy camp. It could have turned violent, but instead they are swept into the dance, and the result is that the two groups that could have opposed each other, come together as a single community. All because of the joy of this little dance. At least that's what I heard when I listened.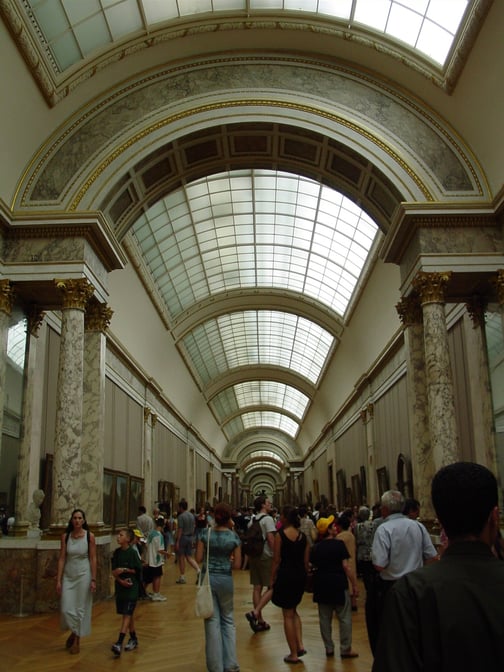 Yet another impressive symphony is Mussorgsky's Pictures at an Exhibition. He wrote as if he is walking through an art museum, so the first and intermediate pieces are called "Promenade"; you literally hear people strolling through a museum. Then they stop to look at a painting.
The first is called "Gnomus," which is about the creepiest music you'll ever hear. It's about gnomes and goblins in a dark castle. But my children were young, so guess what I said we were listening to? A little mouse scampering through castle corridors, stalked by a cat. At the end—just under three minutes -- you can hear a mouse trap snap which almost catches the mouse, but the mouse scurries away just in time.
We spent countless hours down on all fours reenacting the story.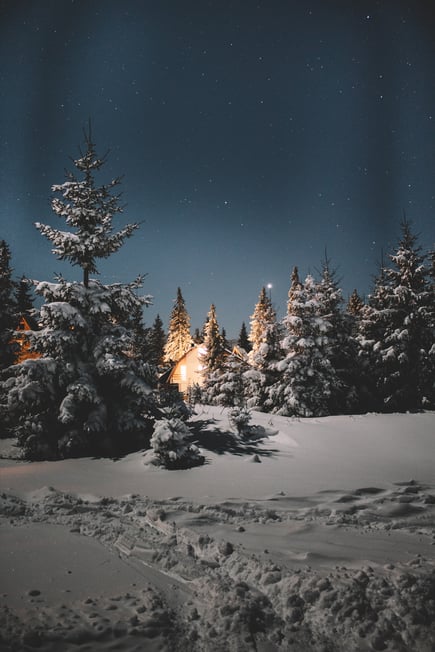 If your goal is to cultivate imagination and stimulate creativity, then classical music is ideal because there are no words to get in the way. Have your child wake up the flowers and trees in Aaron Copeland's "Appalachian Spring." Take a sleigh ride to Vivaldi's "Winter" from The Four Seasons. Let your little ones listen to "Prelude to the Afternoon of a Fawn" by Claude DeBussy and let them decide what forest animal they hear.
Write down the stories they create, and then every time you listen again, read the story and have them embellish it. If nothing else, you can conduct Beethoven's "Fifth" or Bach's "Toccata and Fugue" together.
There are so many good compositions to choose from. Prokofiev's "Montagues and the Capulets" from Romeo and Juliet provides excellent drama. Edvard Grieg's "In the Hall of the Mountain King" is action packed. And Aleksandr Borodin's "Polovetsian Dances" from Prince Igor? Oh my, story after story to create. (I hear human sacrifice at the mouth of a volcano, but that could just be me.)
You don't have to be stuck in music from centuries ago. Ralph Vaughn Williams and Gustav Holst are two twentieth century composers worth checking out.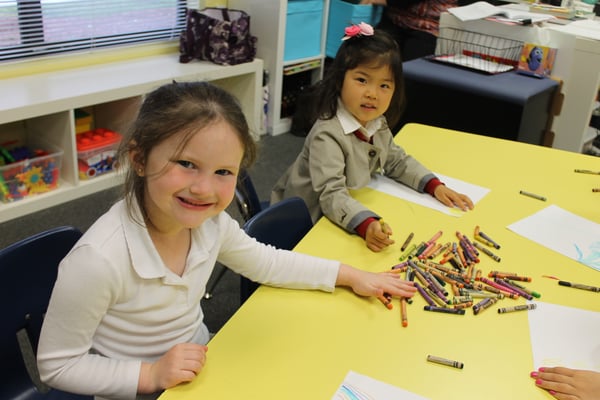 Children are masters at this. You will be swept along in their world of make-believe. Do they hear fire-breathing dragons? Galloping horses? Spaceships? Do they hear brownies in a forest? Walt Disney did us a big favor by creating his movie Fantasia. Those were the images that were in his head as he listened to the music. What do you hear? What does your child see? Find out together ~as you listen to classical music.