What do you want your children to be when they grow up? Or perhaps a better question is how do you want them to be? Responsible? Compassionate? Others-centered? Noble attributes indeed. So, how does a parent steer an unruly, selfish little human into any of those things? The answer is discipline.Now, it's not surprising that discipline is a dirty topic. The resistance to it starts about age two and continues until the end of life. No one is immune from the propensity to self-indulge. But how would we accomplish anything without being trained by the process of discipline?
Define discipline.
The dictionary says discipline is training that corrects, molds, or perfects. It imposes order upon. Discipline makes one confident, reliable, and productive, able to say no to laziness and stubbornness. In other words, it is the process by which that weakness of "ME" is driven out, and for many of us, this began long ago. "Sit up straight, chew with your mouth closed, practice your piano," chores, responsibilities—our parents loved us enough to train us.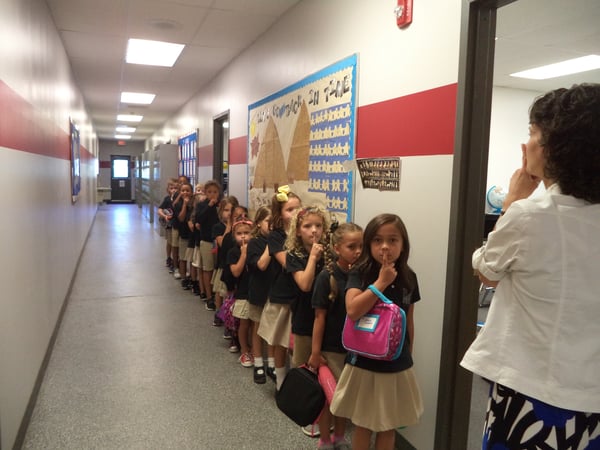 Here's a letter I wrote years ago to my son, who was 14 at the time:
"If you want to have a career in basketball, you have to eat healthy, practice, and sweat. It's not pleasurable, but there are rewards. Most of us can't push ourselves on our own. A coach or personal trainer helps. They push and demand and expect and deny. At the time it is a pain in the neck. But when you can finally dunk the basketball or sign a contract with the NBA, you will look back and say it was worth it. Sure, junk food and video games weren't illegal, but they weren't profitable. In other words, they didn't help you, so your coach denied you those."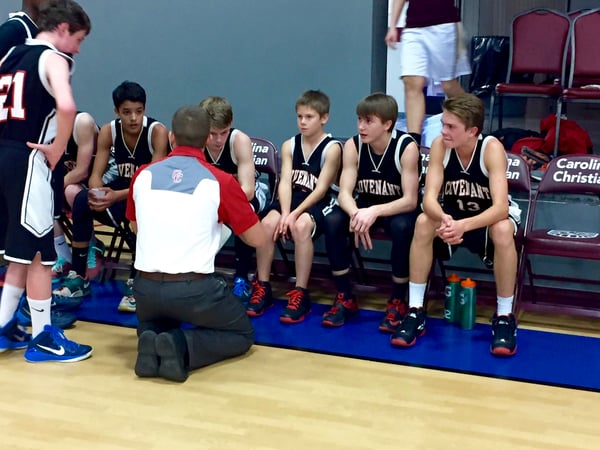 The letter continues, "My son, living for God is the goal in life. It's not easy. It requires self-denial and discipline. It's not illegal to fill up on crass movies, crude jokes, and sensual music. Not a bit. But it is not beneficial. Don't be fooled. There is no middle ground. Time will show this. You have a coach, someone who insists you fill up on spiritual food: the Bible, church, Christian music. She pushes. She denies. Sometimes it's a pain in the neck! You resist, try to reason with her. She doesn't let up. She is training you in all wisdom and love to succeed in God's eyes. AND she's doing it herself."
Discipline is not easy.
Oh, I knew I was not always popular. Often, I had to steel myself against the moans and groans. Yes, they had to go to church even if they stayed up too late working on a project. Yes, they had to finish the dishes before they could start playing. And yes, by golly, they had to make their beds every day. I felt like a drill sergeant, and I didn't like it. However, the goal was not happiness, I reminded myself, it was to train them to be ready for the world up ahead. And that had to be tackled through the reinforcement of good habits; in other words, discipline.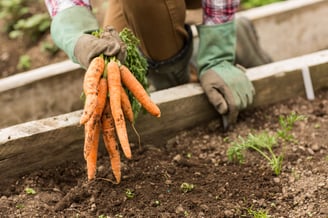 The first part verse in Hebrews 12:11 is so true: "No discipline seems pleasant at the time, but painful." I mean, who really loves hearing an alarm clock go off? Or washing up those dishes? Or plucking every weed in a garden? But listen to the end of the verse: "Later on, however, it produces a harvest of righteousness and peace for those who have been trained by it." Thus, if we will just submit, there are rewards.
Discipline for the kingdom of God.
Remember, discipline is training that corrects, molds, or perfects. Our children have work to do in the kingdom of God, and we must prepare them for whatever task he gives. May the next generation, like Paul, declare: "Don't you realize that in a race everyone runs, but only one person gets the prize? So run to win! All athletes are disciplined in their training. They do it to win a prize that will fade away, but we do it for an eternal prize. So I run with purpose in every step. I am not just shadowboxing. I discipline my body like an athlete, training it to do what it should. Otherwise, I fear that after preaching to others I myself might be disqualified. 1 Corinthians 9:24-27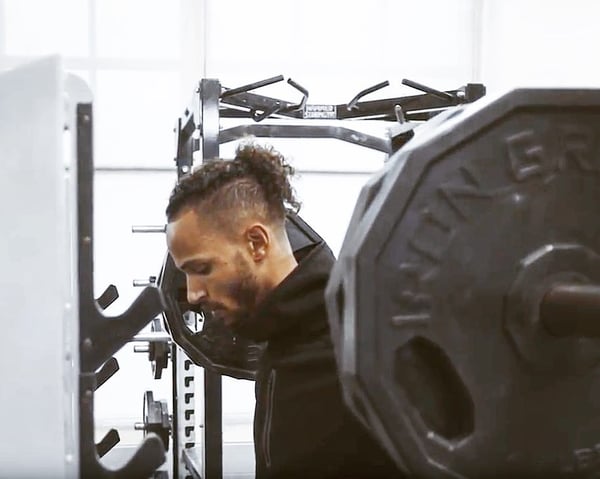 Pictured above is the author's son, who is now, of all things, a personal trainer.