Look at the latest retro-fashion, Mom: hip-huggers!
I wore hip-huggers in my day—my first two children, ages 1 and 2, one on each hip every Sunday during church. In fact, a few years later I made my bid for the Mother of the Year Award. I took my four children to church--solo. I packed cross-stitch for the older two, paper and crayons for my son and an assortment of pacifiers for the baby. We were ready.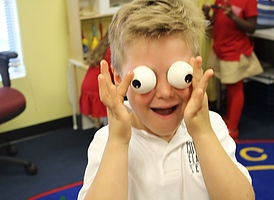 We arrived late (though I had anticipated this by singing the first hymn in the car on the way). We just managed to shrug off coats and pull out supplies when it was time to stand for the Gloria Patri. As the song concluded, the baby announced that she was hungry.
After that, between passing crayons and picking a knot out of embroidery thread, I think there was an anthem and offertory prayer. When the plate was passed,
I considered offering up my firstborn!
But actually, she was being the most cooperative. I couldn't say as much for the baby who chewed on my chin, wrinkled the pages in my Bible, and warbled on her fist during the moment of silence.
We ran out of things to do just as the minister stood to give the sermon. It was downhill from there. My three year old began his usual: "I'm thirsty, Mom," routine. "It's almost over," I stalled.
At last they called for the final hymn. I looked over to discover our pew looked like a mini-version of my living room. Personally, I didn't look much better. My hair had lost its smooth, swept-up look having been yanked, twisted, and slobbered on.
Two children were asleep on my legs. A third was kicking the pew in front of us. The baby began warbling again.
"We're outta here!"
I crammed everything except the hymn books from the pew into the diaper bag, slung it and my purse over my shoulder, hipped the baby, grabbed my son's hand, and squeezed my way into the aisle, whereupon the entire contents of my purse dumped onto the floor.
Seeing the look on my face, a kind lady smiled knowingly and bent to scoop everything back into my purse. "Go ahead, honey," she said, "God bless you." Right then and there, I knew He had.
I'm not sure how I survived those days of early motherhood.
I kept extra children as a family day care provider, and I'll never forget the ordeal of putting snowsuits on each of them, putting one in a stroller, attaching two to those telephone cord leash-thingies, and making two others promise to hold hands and stay with the group.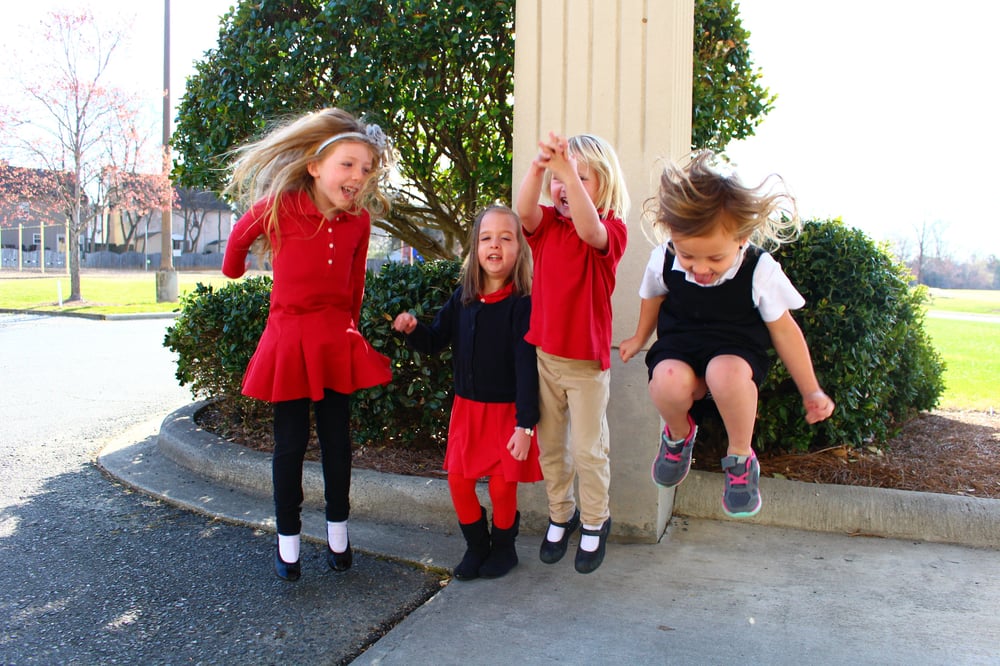 We should have been a comic strip!
We got to the bottom of the hill--no joke--the two who were holding hands had forgotten their promise and were running wildly ahead, the two on leashes were hopelessly tangled and the one in the stroller was wailing. My daughter then sprawled headlong into a slush puddle. Forty-minutes of preparation for one and a half minutes outside.
I remember calling my mom and saying, "HOW DID YOU DO THIS? And what's the use? They're not going to remember these days anyway."
"Lamb," her special name for me, "they may not remember the specifics, but they will thrive on the security of a committed mother."
She was right. After all, she's my mother!
It's safe to say motherhood is not a piece of cake. Sometimes it's just plain difficult. Oh, there are blessings; we all know that. But there are also 6,000 diaper changes--per child. (I did the math.) And diaper bags that weigh 45 pounds. And the praying. Oh, the praying! But to be faithful in the small things--that's what He's called us to be. And by His grace, we can be.
"Well done, good and faithful servant! You have been faithful with a few things. . ."