Often the simple things can have the biggest impact on our kids, especially timely words of encouragement.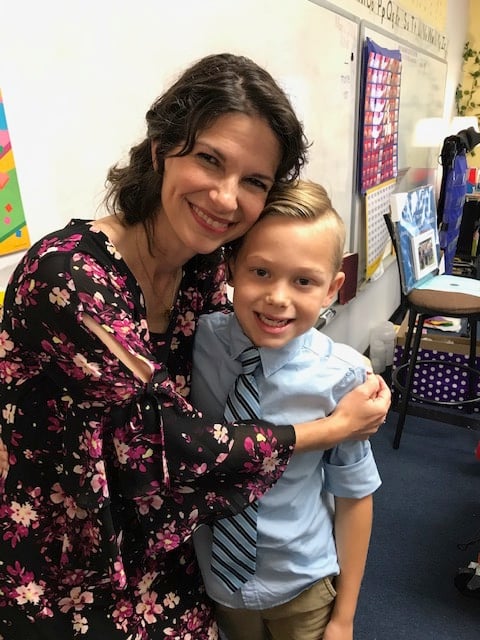 It didn't take long for me to see this happen with our youngest son, Chase, when he came home on his last day of the first grade at Covenant Classical School. He jumped in the car with his thumb in his mouth (still working on that!) and a note clenched in his little fist.
Dear Chase,
I am so glad you joined our class this year.
You are an impressive young man. Keep up your wonderful work ethic and desire to succeed.
Most of all, keep up your Bible reading and love for God.
I hope you will look back on your first-grade experience and remember sweet moments of laughter and love.
I look forward to seeing you next year. Be sure to come visit me.
Love you, Mrs. Russell
I could tell her kind words impacted his tender, eight-year-old heart. But not only his; she impacted us. Knowing she took the time to invest in the spiritual life of our son was humbling.
Words with impact.
It reminded me of a time when I was in high school and one of the teaching pastors said something that impacted me in much the same way.
He had just arrived at the gym to watch the girls' basketball game before dressing out to play his game afterward. He sat down on the front row, sporting his best shirt, a tie, and neatly pressed khaki pants (thanks to his mom). Pastor Denny Smith came and sat right next to me.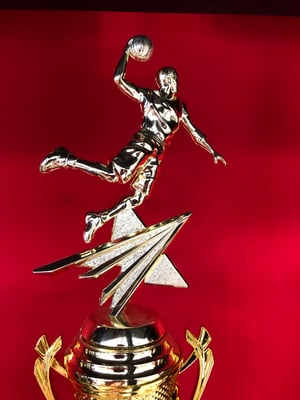 "David, you're a trophy," he said. "And you're going to be placed on one of two mantels—the Lord's or the devil's. The choice is yours. Which one will it be?"
He slapped me on the knee, gave me a really big smile, got up, and walked away.
I had just rolled into the gym with my brother, and the only thing I was thinking about was my basketball game that night. But Pastor Denny was thinking about my life.
The girls' game disappeared in my mind as I pondered that thought, Whose mantel am I on? I didn't notice anything about the girls' game or even think about my own upcoming game anymore—all I thought about was which mantel I wanted to be on.
"The choice is yours," Pastor Denny had said. His reassuring smile communicated to him, "I believe in you, David. I know you'll make the right choice. I'm confident in you."
To this day I can't tell you who I played that night or if I won or how many points I scored, but I have never forgotten those words. Heaven touched earth for me—with one simple knee slap and a smile.
That night continues to remind me to be God's trophy, on His mantel, for His glory.
In the same way Pastor Denny's words inspired me, and Mrs Russell's encouraged Chase, it's the simple things that can make the biggest impact on our kids.

So next time you see a 1st grader or a 12th grader remember how important timely words can be, and take a minute to invest in their lives.
Like apples of gold in settings of silver is a word spoken in right circumstances. (Proverbs 25:11)