A different approach by Beverly Davis as told to Terry Cross
"We as parents chose to put our three children in private school from kindergarten through twelfth grade. It was a large monetary investment. Our job was to be sure they had the best foundation possible, and that was why we chose a Christian classical school. What they do after that is their choice—their investment in their adulthood." Thus Beverly Davis and her husband Steven released the responsibility of paying for their children's college education. It's an unusual approach, but one they are completely confident in.

The Freedom to Choose: College or Work
"They are free to choose college or job after they graduate although we believe each will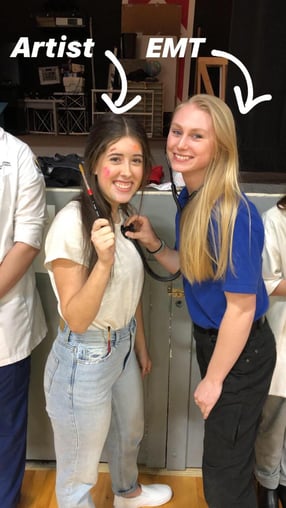 choose higher education. While they are in high school, we encourage them to find ways to create opportunities: job shadowing or volunteering. Those will hopefully open up summer employment or lead to scholarships for internships or college."
Case in point: Erin, their high school senior, has her heart set on the medical field, so her parents steered her towards seeking a summer medical camp. The cost was $2000. She got half paid for by a scholarship. Her parents told her the rest was up to her. Too harsh? Not for Erin. She rolled up her sleeves, started praying about it, got her grandparents to chip in a little, then started looking for ways to make additional money.
Trusting the Lord
She attended a panel discussion for the summer immersion programs. Later in the day they held a drawing, a door prize, so to speak, to select one recipient for full-ride scholarship to this camp. Erin held her breath, her eyes fixated on the jar of names. A name was selected: "Erin Davis!"
"And that's what I keep saying to my kids—'Have faith! God will provide if he wants this for you!' Ever since they were born, I've been praying that he would open doors and also slam them shut. I just knew if the Lord wanted Erin to get that full-ride, she'd get it." And he did, so she did!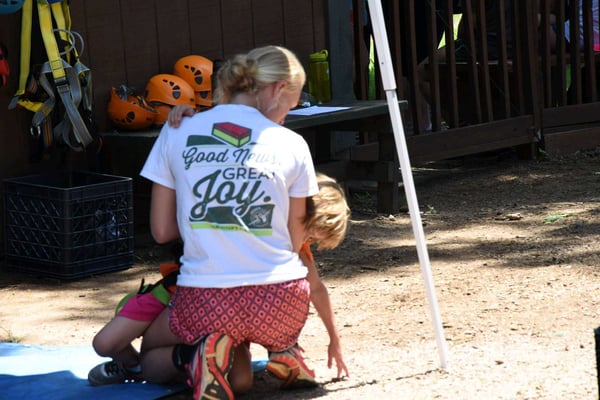 There is Always a Way: Insight into Their Decision
A look into Steven and Beverly's backgrounds gives some insight. Both paid their own way through college. Both are from the small city of Asheboro, NC. Steven's parents were blue collar—his father was a sheriff and his mother worked in a facility which manufactures medical equipment. He went to college on a baseball scholarship and did work study. He was drafted to the Cubs while in his junior year of college under the promise that they would pick up some of his tuition/fees. He had his eye on the Air Force as a Plan B if baseball didn't work out.

Beverly's father was unable to give her more than a couple hundred dollars towards higher education, so she chose to apply for the North Carolina Teaching Fellows program. It obligated her to four years teaching in public school, which she did once she graduated.
"There is always a way!" Beverly insists. She knows from experience that working for
something builds appreciation. It builds character. "And that's what we want for our kids. We want them to have a sense of pride in their accomplishments. Paying their own way to college is their investment in themselves. It will eliminate that entitlement stance that kids are prone to. We want them, instead, to pray, rely on God, and then pursue their dreams."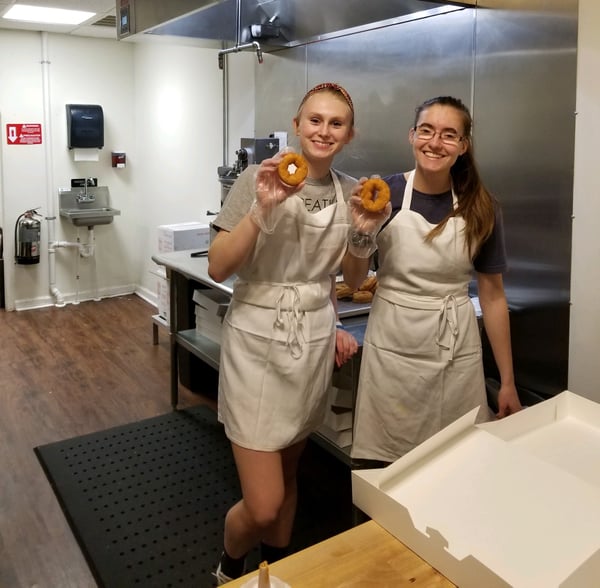 Investing in Her own Future
Erin has her eye on Wake Forest University, but also Baylor University, which has already promised 70% reduction in tuition due to her high achievements and extra-curricular in her field of interest. University of South Carolina is also in the running. Whichever offers the best deal will probably be where she unpacks her bags. But she will know that with God's support, it's her own efforts that will land her in the best place. That good feeling comes compliments of her parents, who required her to invest in her future by paying her own way to college.