At the close of the wonderful 2018-2019 school year, in which Covenant Classical School celebrated the opening of the spacious new addition to the building and enjoyed a significant growth of the student body, our community said farewell to our beloved Heads of School, Mrs. Jane Dearing and Mrs. Stephanie Prince.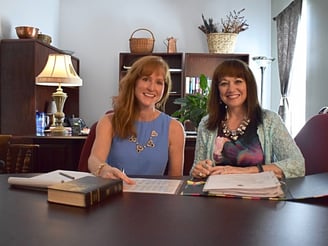 Together they have served, with faithfulness and love, for more than 33 years as teachers and administrators, and our community was sad to say goodbye as they entered into the adventure of retirement.
At the same time, Covenant Classical School is pleased to welcome a new administrative team. Mrs.Laurie Thigpen will serve as Head of School and Mrs. Dawn Russell as her Assistant Head of School. Both women have worked at CCS as teachers and in administration for a number of years.
Mrs. Laurie Thigpen earned a B.A. in History from Furman University and a M.Ed in Teaching and Learning from Liberty University. She has taught multiple grammar and upper school grades and classes for the past seven years. In addition, she spent three years homeschooling a variety of grades.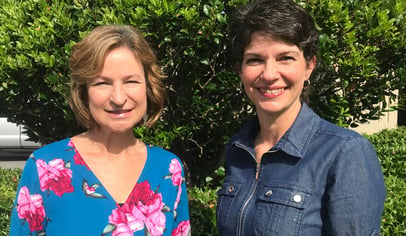 Mrs. Dawn Russell earned a B.A. in Elementary Education from Aurora University. Although she began her career teaching in public schools, Mrs. Russell has been a first grade teacher at Covenant Classical School for nine years as well as a Grammar School Dean for the past three years.
Founded in 1996, Covenant Classical School is pleased to provide an academically excellent education that is Biblically based and classically taught to K4-12th grade students in the greater Charlotte area.
Mrs. Thigpen and Mrs. Russell make an excellent team with their years of classroom experience, rich understanding of Classical Christian Education, and their proven dedication to the Covenant Classical School community.
The school board and families look forward to their leadership and pray for them as they enthusiastically take on this challenge of leading Covenant Classical School into a new era!