The Value and Purpose of the House System at CCS
The CCS House System, a traditional feature of schools in England where students are divided into subgroups, was proposed by Bethany Haycox in the fall of 2013 and instituted by the CCS Administration Team in August of 2014. In this blog post, Bethany answers some questions about the CCS House System.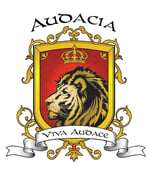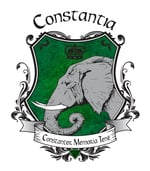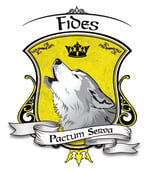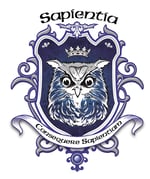 How/why did the House Systems start at CCS?
Before we decided to enroll Daniel at CCS in 2013, we toured lots of private schools in the area. Each had its own unique culture and traditions. There was no doubt that CCS was the perfect school for our family, but midway through Daniel's freshman year, I asked him if he could think of anything that would make his experience at CCS even more special. He said that he wished the high school had a "House System." I told him that if he helped me write up a proposal to present to the administration (who at that time was Dr. Pfeffer, Mrs. Dearing, and Mrs. Kern), then I would do all I could to get it approved and up and running.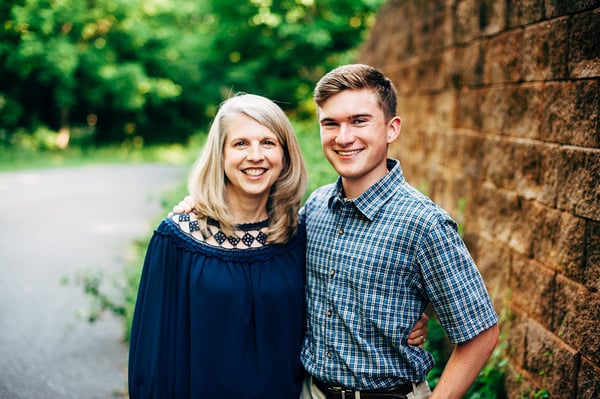 From my very first meeting with the Administration, they were supportive and informed me that CCS had tried instituting a house system in the past but none had lasted longer than a year or two. I told them that if they approved my house proposal then I would give 100% to ensure that the House System lasted long past my boys attending the school and with the intention of it being able to "run" itself. So they encouraged me to meet with Mrs. Sneed to help with Latin names and with Mr. Leland for input on teacher involvement. I also met with Mr. Tom Booker, Dean of Student Life at the Cannon School, who was so generous with his time and shared the inner workings of scoring and competition of Cannon's House system.
After all those meetings and Daniel's input on house mascots, mottos, colors, and core values, I made my pitch to Dr. Pfeffer and Mrs. Dearing and got two thumbs up. Under the direction of Mr. Staggers, the House System constitution was written, and the first inductions into House Audacia, House Fides, and House Sapientia were held on the first day of school in 2014.
Now, after 5 years of growth, we are beginning the school year with the addition of a 4th house!
What do you see as the major purpose of the House System?
There are several purposes: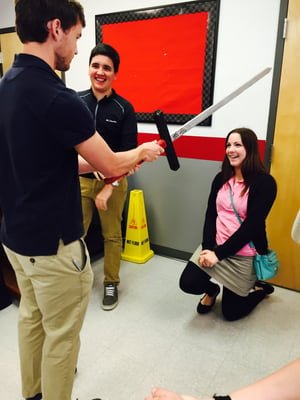 -To bring awareness and intentional focus to CCS's core values
-To provide more leadership opportunities for the students
-To foster school spirit
-To give incentives for excellence in academics, service, athletics, and in character
-To be a fun exercise and expression of school spirit
Can you tell us a little bit about the three different houses?
House Audacia – Boldness, Daring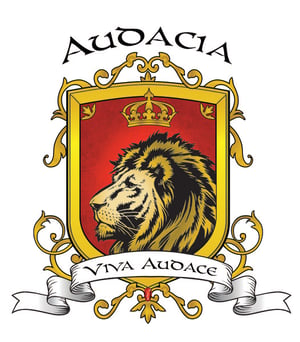 Motto – "Viva audace" (Live Courageously)
Colors – Red and Gold
Mascot – Lion
Core Values – Chivalry, Service, Leadership, Authority, Bravery, Courage, Nobility, Initiative, Respect, Love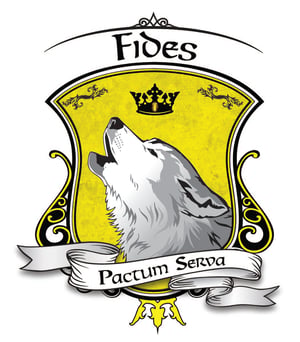 House Fides – Faith, Loyalty
Motto – "Pactum serva" (Keep the Faith)
Colors – Yellow and Black
Mascot – Dog/Wolf
Core values – Loyalty, Caring, Justice, Family, Faith, Reverence, Covenant, Teamwork, Service, Mercy
House Sapientia – Wisdom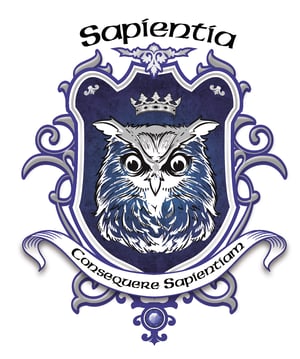 Motto – "Consequere sapientiam" (Pursue wisdom)
Colors – Blue and Gray
Mascot – Owl
Core Values – Wisdom, Wonder, Generosity, Respect, Awe, Faith, Hope, Humility, Reverence, Truth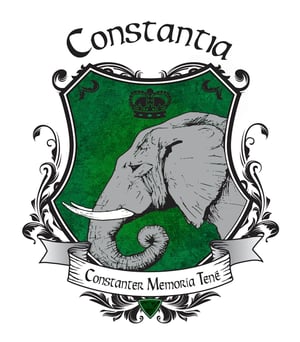 House Constantia – Steadfastness, Endurance
Motto – "Constanter Memoria Tene" (Constantly Remember)
Colors – Green and White
Mascot – Elephant
Core Values –Hope, Nobility, Freedom, Patience, Endurance, Unity, Family, Strength, Memory, Peace
How does being a "House member" contribute to unity at the school?
Being in a House allows the younger students to get to know the older students better and vice versa as they work towards the same goal. The Houses start to feel like large families as they work together and support each other.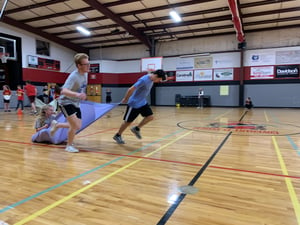 What kind of leadership and service opportunities are available within each House?
Each House is run by a House President who is supported by a Social Prefect and Service Prefect. Each leader encourages involvement in community service, academics, athletics, and CCS social events.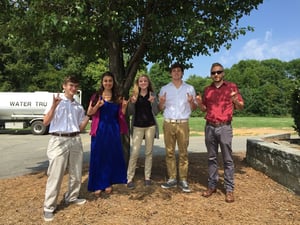 What is your favorite thing about the House system?
I have so many favorite things about the House System. I love …
- All the smiles and laughter at team building camp, fall games, and spring games
- Working with the House Presidents and Prefects as they grow in their leadership skills
- How passionate the students are about their House
- All the creative events and activities they come up with that bring joy and make fun memories for the upper school students.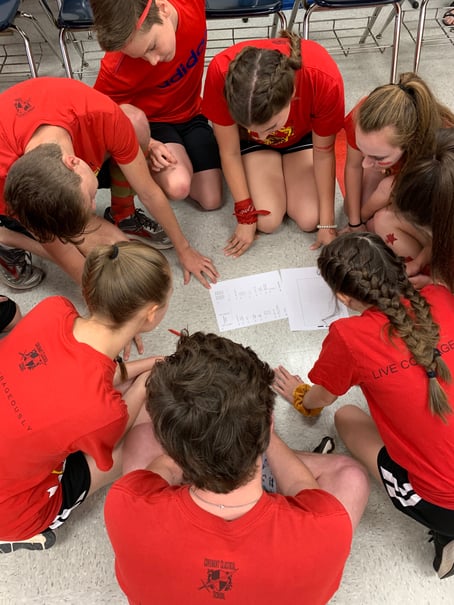 Is there anything else parents should know about the House System?
Parents can get involved in all the fun too! Each House needs one or two House Parents to serve as additional help and chaperones at events. Please let me know if you are interested because we'd love to have you join the team!
And lastly, follow along with all the House fun via the House Blog! www.covenantclassicalhouseblog.org Parents can subscribe to the blog via email and see pictures of various House events and stay on top of the point standings.